JupiterOne provides each user the ability to access, view, and customize various areas of their JupiterOne profile. From within your profile settings, you can access your profile, review permissions, manage notifications, and create personal API Tokens.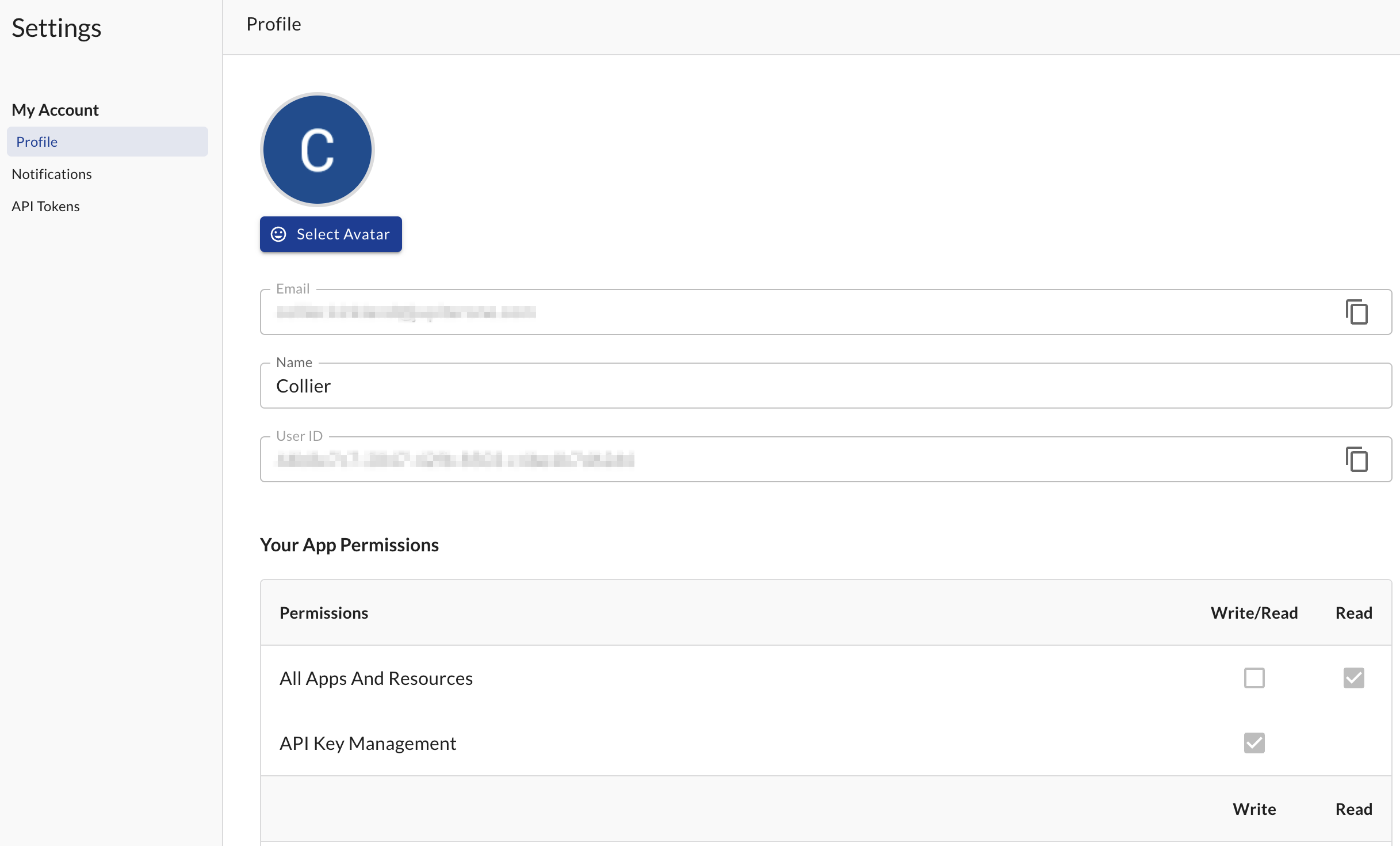 Accessing your account settings​
When logged in to the JupiterOne platform, you can access your account by clicking Settings (the cog icon) in the top right and selecting Profile.
There are several actions that can be made while viewing your profile. From here, you can:
Change your display name
Update your avatar
Review account details, such as User ID and email
Find your current app permissions
Notification preferences​
While in your profile settings, you can change your notification preferences in the Notifications tab. Here you can toggle your preferred notifications by area: Compliance, Policies, J1 Rapid Response, and Alerts.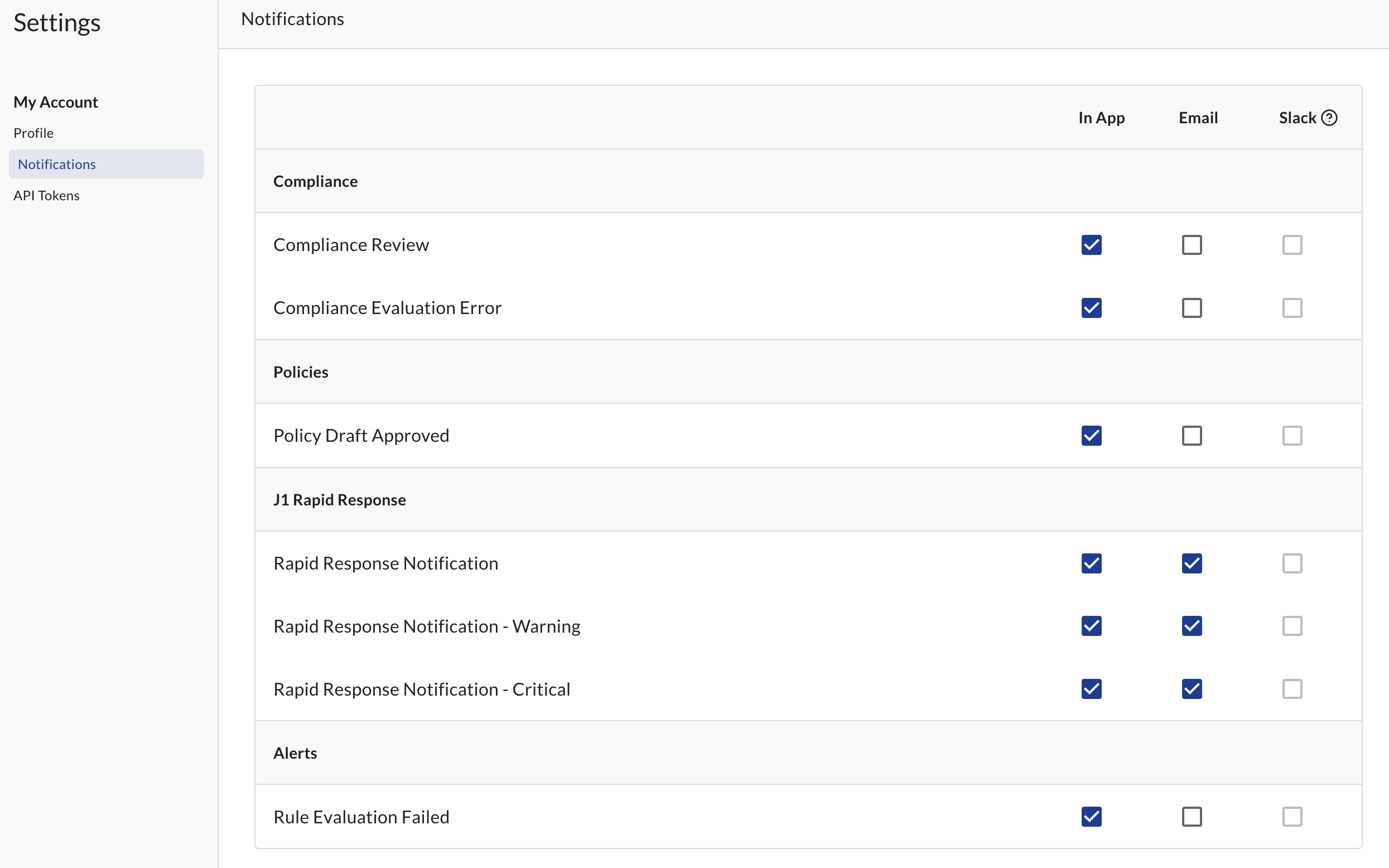 In addition to choosing which notifications you'd like to receive, you can specify how you would like to receive the notifications. JupiterOne can send notifications through the app (found under the the bell alert icon), notify via email, and additionally supports sending notifications through Slack.
info
See our Slack documentation for more information regarding configuring our Slack integration to receive notifications.
Personal API Tokens​
You can create and access personal API Tokens within your Account settings. From the API Token tab, you can create, view, and delete any tokens you have created.
When creating a new token, be sure to specify a token name and the number of days before the token expires.
danger
Be sure to copy the new API Token value when creating a token as it is the only time the token will be displayed for you to copy the value.
To delete an API Token, select the trash icon on the right of the table. Note that this action cannot be undone.
JupiterOne workspace Admin can view all User API tokens from within the Admin settings panel. You can find more information on the Admin settings options here.